Categories
Categories
Brands
Brands
Josephine A. Petrongolo Memorial Wiffle® Ball Field "The Jo" - South Jersey
Posted by Brian Krilivsky - EXCURSIONS Journey To Health on
Josephine A. Petrongolo Memorial Wiffle® Ball Field
"The Jo" - South Jersey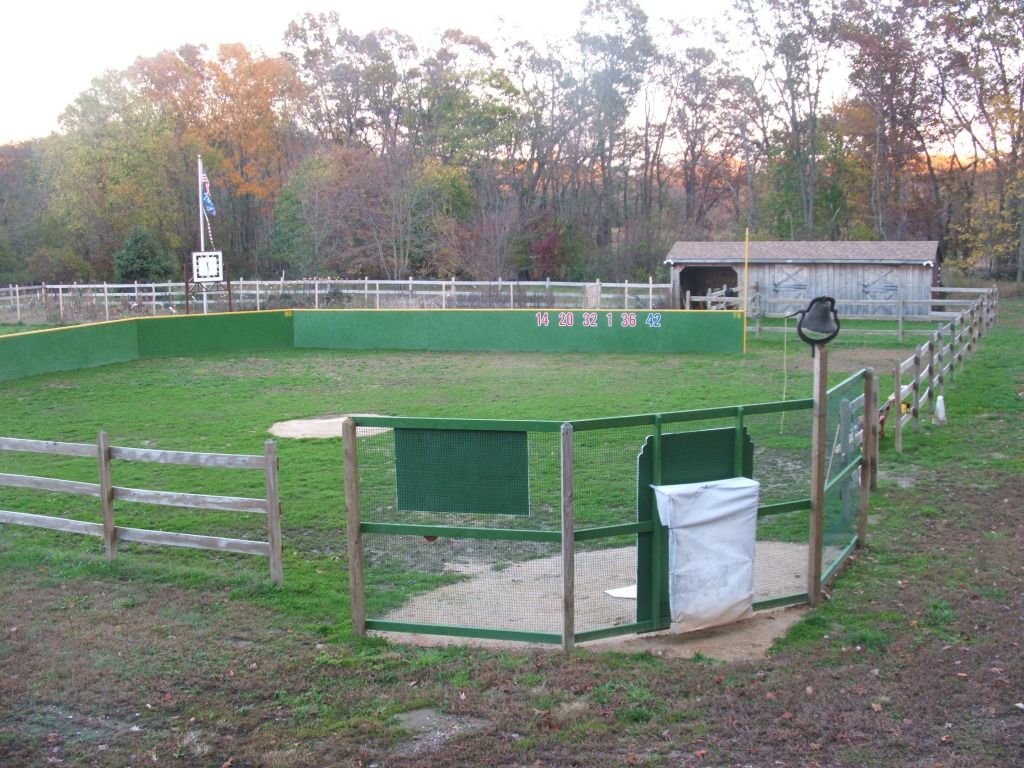 Such a beauty!
Located in South Jersey
Built to the New Jersey Wiffle Ball Association Specs
A Hitters Field:
Right Foul Pole 76'
Left Foul Pole 78'
Center Field 90'
70 Degree Angle
Clock in Center Field is a Replica of the Citizen's Bank Park Clock
The Main Components Built in 2010
With New Additions Added Every Year Since Then

Backing up the Strike Zone is a Piece of Canvas Framed on PVC Pipe. Strikes make a Satisfying "Thud" and Fall Conveniently Straight Down Behind the Backstop so there's Never a Question.
Men on Base and Outs are Recorded with Discs on a Board Hanging on the Backstop
Retired Phillies Numbers are Displayed in Right Field
Great Job Greg and Judy!
Thanks for sharing your field with us and giving some great ideas for those looking to build their own fields!
View our Wiffle® Ball Fields Page for a compilation of the most prolific Wiffle® Ball fields in the Country, including "The Jo".
EXCURSIONS Journey To Health is your source for everything Wiffle® Ball!
See all of our Wiffle® Ball Equipment
WIFFLE is a federally registered trademark of The Wiffle Ball, Inc. Shelton, CT 06484 and used with permission.
backyard wiffle ball field

Josephine A. Petrongolo

wiffle ball field